Welcome to TheManservantMysteries.com! Join us as we chronicle the haphazard adventures of an Inspector and his loyal manservant.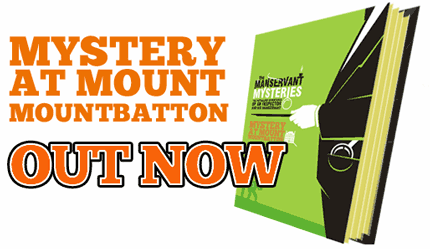 The first smashing adventure of Inspector Beauregard Pilkington and his manservant Marmaduke is now available! Join our heroes as they are invited to a weekend away to Mount Mountbatton by the Inspectors oldest friend. When a guest is murdered Inspector Pilkington is called upon to solve the case... but is his life in danger? And what's Niles, the African Nile Parrot got to do with it all?
Click here to find out more.

Mystery at Mount Mountbatton is out now as a book, e-book (for your Kindle or iPad)
Available at these stores:
Click here to find out more on where to buy the book